FREE Live Black History Month National Assembly
Kick off Black History Month with an icon of the Civil Rights Movement in this once-in-a-lifetime opportunity.
Join Studies Weekly's national assembly and let your students share in the remarkable story of one person who decided to help change the world.
---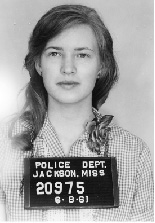 Hosted by Civil Rights Legend
Joan Trumpauer Mulholland
A recipient of the 2015 Freedom Award, Joan participated in over 50 demonstrations and sit-ins including the Freedom Rides, the Jackson Woolworth's Sit-in, the March on Washington and the Selma to Montgomery March. Her path crossed with some of the biggest names of the Civil Rights Movement: Martin Luther King, Jr., Medgar Evers, John Lewis, Stokely Carmichael, Fannie Lou Hamer, Diane Nash and Harry Belafonte. Her story has been shared around the world in multiple award-winning films and books and enshrined at the Smithsonian's new National Museum of African American History and Culture and the National Civil Rights Museum.
---
Full Assembly Schedule - Wednesday Feb. 1, 2017
10:05 - 10:10 AM (MST) - Introduction
10:10 - 10:30 AM (MST) - Civil Rights Assembly
10:30 - 10:50 AM (MST) - Student Q&A
(Session is being recorded and will be available online for the next 45 days beginning Monday, Feb 6th.)
---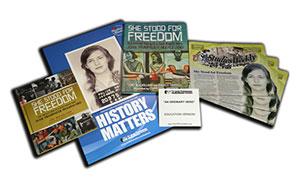 Share the amazing life lesson of Joan's story and the Civil Rights Movement with your students and inspire them to change their world.
Buy Civil Rights Kit